Weekend Away 23rd/24th April 2010 in Galway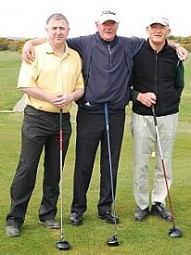 Anthony Keating, Jimmy Kelly and Jim Cushen in Bearna.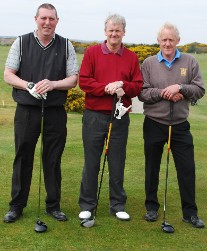 John Burke, Eddie Coyne and Philip Coyne.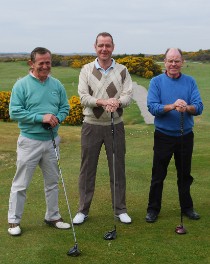 Christy Sheppard, John Kelly and Martin O'Donoghue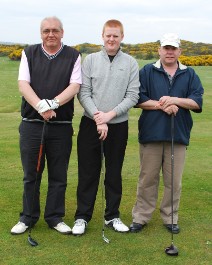 John Swan, Stephen O'Kennedy and Tommy Brennan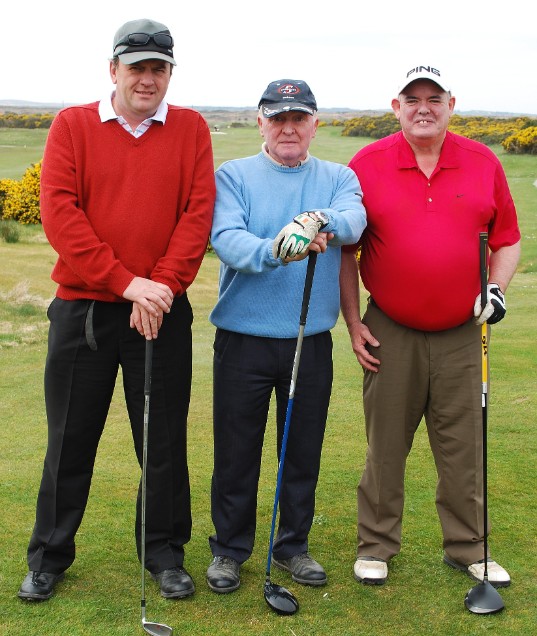 Padraig Rowland, Shay Flood and Alan Hudson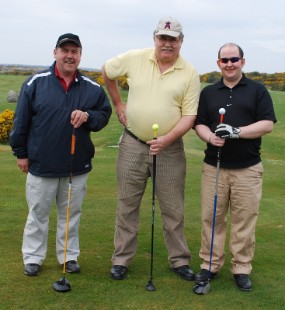 Martin Pearse, Tom Bradley and Ian Gleeson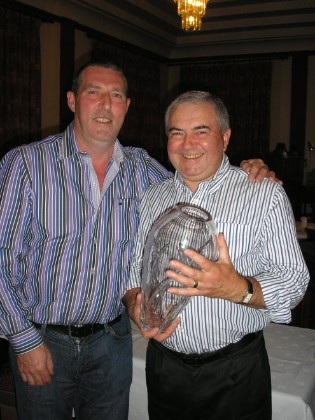 Captain's Prize Wnner 2010 Kevin O'Connor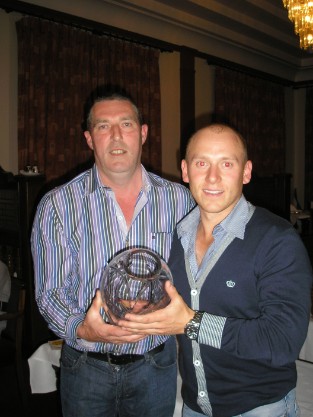 Captain's Prize Runner up Michael Gaughan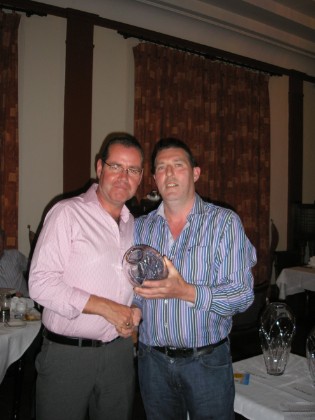 Captain's Prize 2010 Third Place John Kelly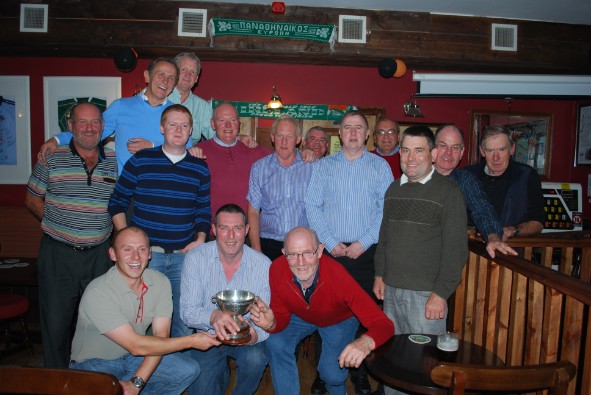 Challenge Cup Winners 2010 (Back Row from Left, Con Mulligan, Christy Sheppard, Stephen O'Kennedy, Eddie Coyne, Jimmy Kelly, Philip Coyne,
Alan Hudson, Anthony Keating, John Swan, Paul Doyle, Martin O'Donoghue, Noel Brady). (Kneeling, Michael Gaughan, John Burke and Frank Anderson.
Team members not pictured : Joe Tuohy, John Kelly, Martin Pearse, Mark Murphy, Mick Dunne, Shay, David and Philip Stokes, Shay Flood and Jim Cushen.